Performance
OUR TRACK RECORD: 1995 to 2021
Our track record has been, over nearly twenty years, since the mid 1990's and through to today, to have the vision and foresight to identify some of Israel's most promising companies at young first and second round stages, and to correctly provide supporting capital and management expertise to develop global leaders in a variety of sectors. This has been demonstrated as follows:
Portfolio Value Creation
Craig Marshak and Dr. Daniel Reshef, working as a team, have been responsible for nearly $15 billion dollars of portfolio value creation:
Provided first $75 million of capital to transform Israel's Cinema City multiplex chain into the leading Eastern European Multiplex cinema chain, and then the worlds number two overall multiplex chain listing on the London Stock Exchange as Cineworld, and acquiring Regal Cinemas in the USA.
Launched the first investment round for Shopping.com, sold to EBAY for $600 million
Organized the first institutional round for CYBERARK, now trading NASDAQ at over $5 billion
Organized a $1 million investment into QUIGO which resulted in an ultimate growth and sale to AOL for nearly $400 million
Organized the first investment rounds to VOCALTEC, which was listed at a $200 million valuation
Advised and organized early rounds for 888 Holdings now valued at over $2 billion
Advised and organized early investment rounds to HEXAGON TECHNOLOGY now valued at over $200 million, this 2009 start up now boasts 600 employees globally
Advised and organized first seed round to AVATRADE.com, now valued at nearly $150 million.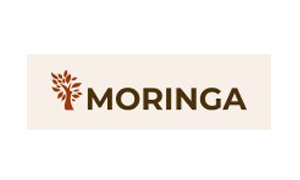 Moringa
Craig Marshak and Dr. Daniel Reshef were founding investors for a $115 mm special purpose acquisition company focusing on Israel technology investments, (SPAC); lead underwriters were Early Bird Capital and Moelis and company.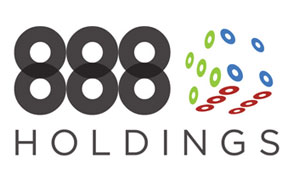 888 Holdings
While at Nomura, Craig Marshak was the very first professional investment banker to identify the potential of what was then called Random Logic, and today is 888 holdings. 888 has gone on to become the most successful of the global software technology companies in the online gaming industry trading at over $ 2 billion.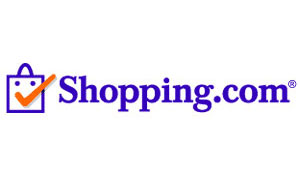 Internet Search
Backed DealTime and Shopping.com as a start –up, provided $5 million of first round institutional capital, and lead Shopping.com to a Nasdaq debut raising $140 million of capital, and an ultimate sale to EBAY for over $600 million.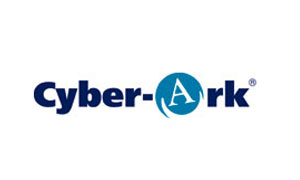 Cyber-Ark
Craig Marshak organized the first round institutional investment for Cyber Ark of around $2 million, on a $30 mm valuation. CyberArk now trades on NASDAQ at over $5 BILLION valuation.
Craig Marshak organized the first round institutional investment for Cyber Ark of around $2 million, on a $30 mm valuation. CyberArk now trades on NASDAQ at a $4 BILLION valuation. Cyber-Ark Software, Ltd., develops and markets the PrivateArk Inter-Business Vault, the first and only complete solution for securely sharing information between business partners. The Vault is a conceptual and technological breakthrough that substantially decreases costs, improves security and enhances the performance associated with sharing information with business partners and remote offices. Cyber-Ark was founded in 1999 by a group of Israel`s leading computer engineers and security experts and is headquartered in Dedham, MA with offices in the United States and Israel.
AVAFX.com
IVP Partner Dr. Daniel Reshef provided the initial seed stage funding for AVAFX.com.
IVP Partner Dr. Daniel Reshef provided the initial seed stage funding for AVAFX.com. the company was launched approximately in the year 2005, by Negev Nosatzki and his partner, who previously had experience in the online gaming sector with Tradal and Empire Poker, (later sold to Party Gaming). AVAFX.com has since emerged as one of the top ten forex brokers globally. This sector has experienced phenomenal growth, having generated numerous billion dollar plus valuation companies, such as FXCM traded on the NYSE, and SAXO BANK, which recently received funding on a pro forma $2 billion market valuation.
Exit / Outcome: Having started as an early seed stage venture, AVAFX.com has gone on to become one of the leading global brands in the rapidly growing online forex trading sector.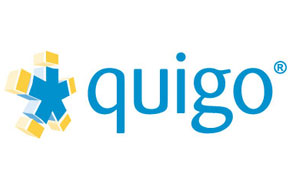 Contextual Advertising
Backed Quigo post 2000, provided several million of dollars of early stage funding, arranged further private equity capital from Highland Private equity, and ultimately lead the company to establishment of New York City offices, and a sale to the Advertising and Media group of AOL for some $360 million.
Voice Over IP
Backed Vocal Tec in the mid 1990s, providing several million dollars of early stage capital, and obtained large equity positions, leading into a NASDAQ IPO at a valuation of over $200 million.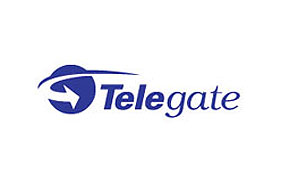 Telecommunications
Backed Telegate with last round funding prior to the Nasdaq IPO, and subsequent announced merger with Terayon communications. The sale to Terayon was at a valuation of some $100 million, and upon receipt of the Terayon shares, over $40 million of capital gains was generated for the Nomura investment of some $6 million.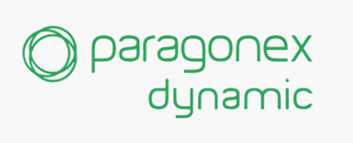 Financial Technology and Trading
Backed Paragonex Technology as a ten person start up in January of 2009. Since that time, Paragonex Technology has grown to over 350 persons, and a top ten global leader in the online forex trading markets with coverage in the Middle East, Offices in China, Singapore, and India, and trading volumes that have increased five fold in the past four years. Paragonex was recently sold to MICT on a valuation of $200 million.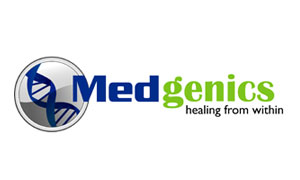 Medical Devices
Backed Medgenics in 2006 to 2007, after the company had just emerged from a bankruptcy and restructuring. Early trials of its main product had not proceeded well, and early investors backed out of the project. Mr. Marshak, working jointly with Arbel Capital in Israel, provided turn around financing, on an initial $6 million valuation, and ultimately raised sufficient capital for a London AIM MARKET listing. Subsequent to that, the Company raised over $40 million in funding on the USA AMEX markets, and Joe Grano, former Chairman of UBS, recently joined the company's Board of Directors. Medgenics reached a peak valuation of over $150 million.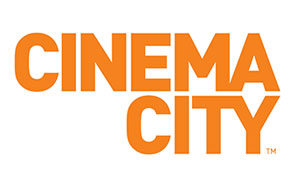 Leisure and European Growth Equity
Backed IT International Theaters in 1998 to 1999, after a proposed Prudential Initial Public Offering on NASDAQ failed to close. Restructured the transaction as a European capital raise to fund growth in Poland and Eastern Europe. Raised $40 million; Today, Cinema City is a 55% majority owned subsidiary of IT International Theaters, is the leader in Multiplex Cinemas in Eastern Europe, operating nearly 100 multiplexes with nearly 1,000 screens. The company has a valuable arrangement to be the exclusive IMAX provider in the countries in which it operates. The company has a market value on the London stock exchange of some $4 BILLION.