People
Craig J. Marshak, Chief Executive Officer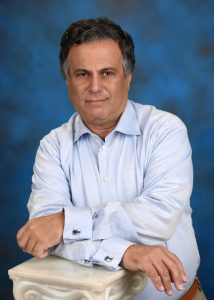 Craig Marshak is a veteran 20 year investment banker, having graduated Duke University in 1981, then Harvard Law School in 1985. Mr. Marshak had a one year Roger Alan Opel scholarship to the London School of Economics from 1979 to 1980. After joining Wertheim & Co. in the corporate finance department, he moved to London, England in 1993 to head up the Cross Border and International Finance efforts between Schroders Investment Bank and Wertheim. During this period, Mr. Marshak advised the Government of Israel on the Privatization of Israel Chemicals as the lead Financial Advisor and Investment Banker, and played a leading role in the listing of Koor Industries on the New York Stock Exchange. He later became one of the four founding investment bankers in the establishment of the London offices of Robertson Stephens. As such, he acted as Joint Lead Book Runner on the listing of Check Point Software on NASDAQ (symbol CHKP, market cap $15 billion), advised on the entry of Applied Materials to Israel (AMAT), and advised on the merger of Telegate and Terayon, among others. He subsequently moved to the London offices of Nomura Securities, where he ultimately became co-head of a $ 400 million investment and merchant banking fund focusing on merchant banking and investments into technology related companies, with an emphasis on Israel Silicon Valley.
While at Nomura, Mr. Marshak is credited as having first identified Israel Seed Partners, backing Jonathan Medved and Michael Eisenberg in their first fund, with early funding from the Nomura Fund. Mr. Marshak thereafter subsequently provided the first round institutional funding for DealTime / Shopping.com. Shopping.com was later sold to EBAY for over $600 million. Mr. Marshak also advised 888 Holdings (then Random Logic) in its early years, prior to its London stock exchange debut. 888 Holdings presently trades at nearly a $ 2 billion market capitalization and has become a leader in the global online gaming sector. Mr Marshak arranged the first institutional round to Cyber Ark on a $ 25 mm pre money valuation which listed on NASDAQ and trades at a $ 5 billion valuation. Mr Marshak is also widely recognized as having backed the Greidinger family with a $75 mm first round investment into Cinema City which became the second largest global cinema chain in the world, called Cineworld now listed on the London Stock Exchange having just acquired Regal Cinemas in the USA.
More recently, Mr. Marshak has been a co-founder, and has acted as Vice Chairman of the Moringa Acquisition Corp, a $115 million Special Purpose Acquisition Company (SPAC) traded on the London Stock Exchange. The focus of Moringa is to primarily seek acquisitions in the Israeli technology sector. Mr. Marshak also arranged for an early round investment into INX, the first crypto trading platform to receive USA Securities and Exchange Commission regulatory approval, which is now preparing for a listing on the Canadian Toronto stock exchange.
---
Dr. Daniel Reshef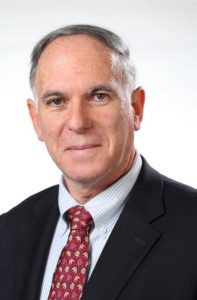 Dr. Daniel Reshef is a dual Israeli and USA Citizen, currently living in the USA, with strong ties to Israel, Israel medical research centers and a vast array of relationships in the global pharmaceutical sector.
Dr Reshef's extensive career with over twenty five years in drug development encompasses many facets of the Pharmaceutical sector, gained through senior management positions at leading companies such as Hoffman La Roche, Genentech, Bristol Myers Squibb, and in his current capacity as the Therapeutic Area Global Head for a major global Pharmaceutical Company. His scientific experience includes skills in regulatory, medical affairs, drug safety operations and clinical trials epidemiology with leadership experience in early drug development from phase 1 to phase IV, and in multiple therapeutic areas.
Dr. Reshef is a board-certified physician, graduate of the Hebrew University and Hadassah Medical School in Jerusalem, and has earned his MPH and PhD in Epidemiology from Johns Hopkins University.
---